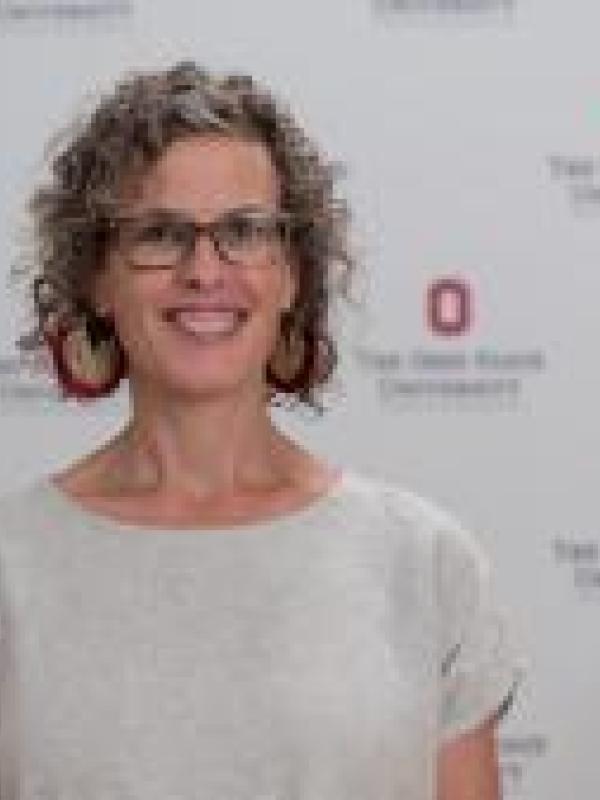 Lauren Sanders
Senior Lecturer
120 Hagerty Hall
1775 College Road
Columbus, OH
43210
Office Hours
Office Hours for Autumn 2020:
By appointment over Zoom (email for appointment)
Education
BA, Interpersonal & Organizational Communications, OSU
AA, Interpreting & Transliterating (ASL), Columbus State
MA, Teaching ASL as a Foreign Language, Teachers College, Columbia University
Lauren has taught ASL in various schools in New Jersey, New York, and Ohio at the secondary and post-secondary level.  She joined the OSU ASL Program in 2006 as a Senior Lecturer and then assumed a five year term as Director, ending in autumn 2012. Lauren was a member of the OSU ASL Curriculum Design Committee and is now enjoying sharing our newly developed curriculum with our students in the classroom.
Lauren began her career in ASL as a nationally certified sign language interpreter, working with deaf people in a variety of settings. Some of her favorite interpreting experiences have been working on domestic tours and international cruises with interpreters and deaf people from across the country.
Lauren's professional interests include language acquisition, pedagogy, curriculum design, cultural studies, and mentoring. Lauren's personal interests include traveling and hiking, yoga, studying languages, visiting Columbus's cultural events and festivals, and spending time with her family and friends.