"My experience with the ASL program at Ohio State could not have been better. The teachers were so passionate and made each class a fun, worthwhile experience. The way the curriculum was taught made me look forward to each class. I would recommend taking ASL to anyone with the slightest interest in discovering a new language!" ~Kevin (Spring 2011)
What does the ASL Program offer?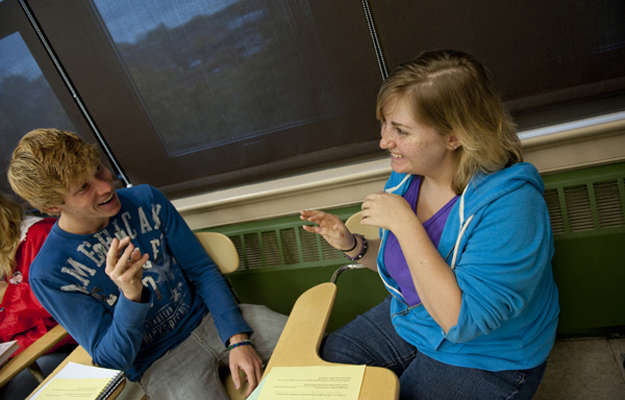 The ASL Program offers a three course series - ASL 1101, 1102, and 1103 (4 credit hours each) - as an option to fulfill the university's General Education (GE) foreign language requirement.
The ASL Program does not currently offer a major or a minor, nor is it an interpreter training program.
If you are interested in interpreting, you are encouraged to visit the website for the Registry of Interpreters for the Deaf to learn more about this career and search for interpreter education programs.