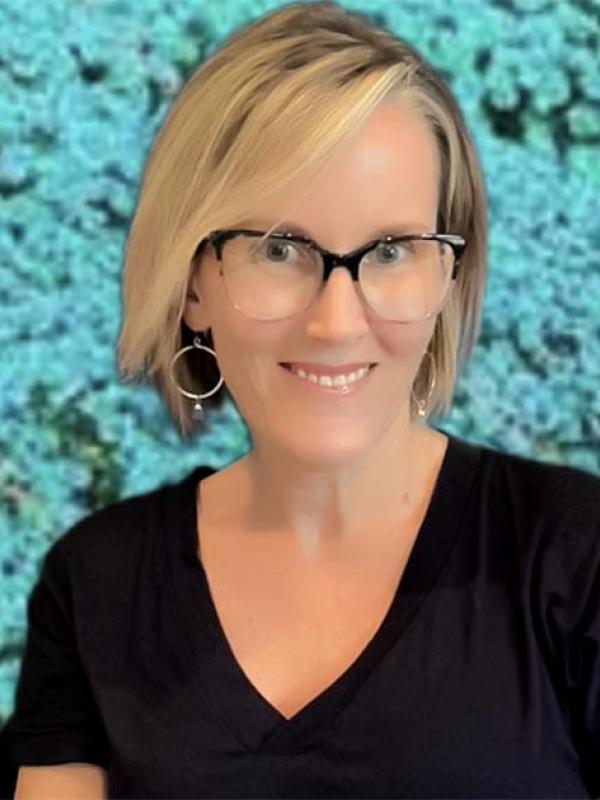 Kristin N. Wickham-Saxon
Director of Undergraduate Studies & Senior Lecturer
she/her
120 Hagerty Hall
1775 College Road
Columbus, OH
43210
Areas of Expertise
ASL Pedagogy
Distance Education
Mentoring
Service-Learning
Student Empowerment
Education
BS, Special Education, OSU
MEd, Hearing Disabilities, OSU.
Kristin's introduction to sign language began with a desire to communicate with her Deaf cousin. After enjoying a decade-long career teaching deaf and hard of hearing high school students in central Ohio, she joined the OSU ASL Program as a Senior Lecturer in 2005. In 2015 she created a service-learning course (ASL 4189S: Intersections of American Sign Language, Deaf Culture, and the Deaf Community) and continues to teach as part of an innovative, Deaf-Hearing instructional team. Kristin became Director of Undergraduate Studies in 2022.  
Kristin holds Registry of Interpreters for the Deaf (RID) National Interpreter Certification, with experience in community and video relay interpreting. 
During her free time, Kristin enjoys working out, spending time with her family, and agility training with her dog, Aero. 
Recognitions:  
OSU Field Hockey: Most Valuable Professor Honoree (2019)  
Office of Service-Learning: Emerging Service-Learning Award (2019)  
Student Life Disability Services: Buckeye Access All-Star (2020)