June 13, 2013
Diane Birckbichler honored with 2013 President and Provost's Award for Distinguished Faculty Service
Image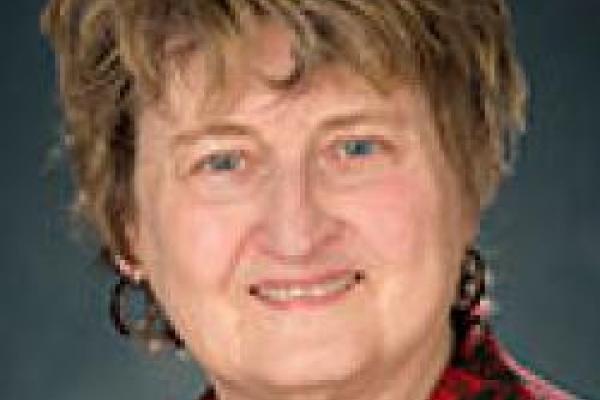 Description
Professor and Director
Foreign Language Center
Diane Birckbichler has been the single driving force behind the quality of undergraduate education in foreign languages at Ohio State.
She is a well-known, if not the most well-known, advocate for foreign language teaching at the national level and is a perfect ambassador and advocate in the forefront of the university's strategic plan to provide students with the linguistic and cultural competence to thrive in in a global world.
Her service credentials are impressive, ranging from the state supreme court to inner city schools, from the Regents Chinese Academy to the American Sign Language program, from a complete overhaul of the foreign language departments in Hagerty Hall to a passionate defense of language instruction as part of the new GEC.
"Without her, this university would be a considerably poorer place," a nominator wrote. "It is largely a result of her tireless efforts that Ohio State is poised to be a global leader in international affairs."
Birckbichler has served on professional statewide committees that reported to the Supreme Court, the Department of Education, the Board of Regents and the governor, among many others.
At OSU, she has been a member of University Senate and the senate's Faculty Compensation and Benefits and Rules committees, served as chair of French and Italian and the Foreign Language Chairs Advisory Committee, sat on the college Executive Committee since 1991 and has been on search committees for positions ranging from professor to provost.
"Her willingness to devote time and energy to whatever project needs done is striking," another colleague wrote.
Birckbichler earned her doctorate from Ohio State in 1975 and has been here since her return in 1979.
---