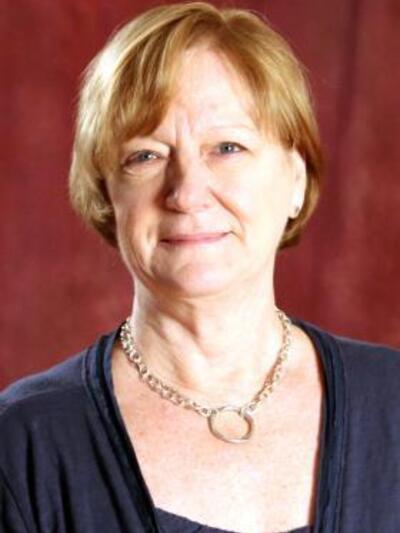 Marcia Woodfill
Senior Lecturer
120 Hagerty Hall
1775 College Road
Columbus, OH
43210
Education
BA, Elementary Education/Special Education, Bowling Green State University
MA, Audiology, OSU
MEd, Deaf and Hard of Hearing Education, OSU
Marcia began her career as a teacher of deaf and hard-of-hearing students in the Columbus Hearing Impaired Program for Columbus Public Schools, teaching at all levels from first grade through high school.  She then switched career paths, and became an educational audiologist, spending twenty-five years in the audiology office for the same program.  She especially enjoyed the ten years she spent working with the families of newly-identified deaf infants and toddlers in conjunction with the Regional Infant Hearing Program for Ohio Department of Health.
Marcia first started teaching at The Ohio State University in 1985, primarily in the Department of Speech and Hearing Science.  As one of the original committee that developed the American Sign Language Program for OSU, she has served as Assistant Coordinator of the ASL Program for the Speech and Hearing Department, and was a member of the OSU ASL Curriculum Design Committee. She has been teaching ASL classes for the program since her retirement from Columbus Public Schools in 2008.
Professionally, Marcia is interested in language acquisition, test design, cultural studies and mentoring.  On a personal level, she loves to travel, read and spend time with her family.